Protesters Call On Obama To Reject Keystone XL Pipeline : NPR
Organizers say it was the biggest climate rally ever in the United States. They claim about 35,000 people participated — although there was no independent crowd count.

The crowd did stretch for several blocks [Wouldn't an actual crowd of 35,000 stretch for more than "several" blocks?] as it made its way around the White House. Despite a cold wind and snow flurries, parents brought along young children.
Twitter / billmckibben: This might be the best pic ...
This might be the best pic from yesterday's rally pic.twitter.com/7xqI8jNI HT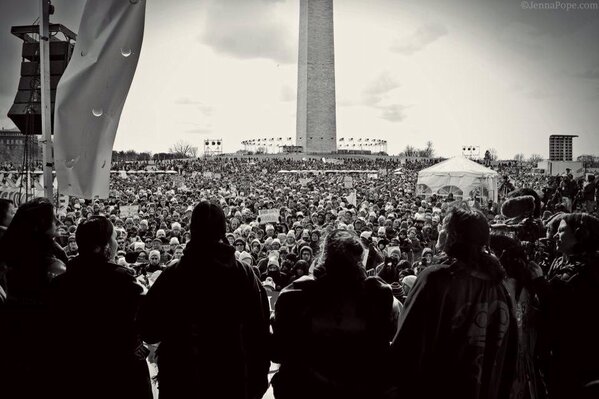 Is that really anywhere near 35,000 people?